The climax of Chris Ware's 2000 graphic novel Jimmy Corrigan: The Smartest Kid on Earth traces the genealogy of Jimmy's adopted sister Amy to the late 1800s, revealing that Jimmy and Amy are actually related. Using symbols and images rather than text, Ware creates a map for the reader to follow, with one scene leading to another chronologically but branching out thematically, calling out motifs in the novel and representing characters with just enough marks for them to be recognizable and unique. The map in Jimmy Corrigan is one of specific people and relationships, representing on a larger scale the changing social landscape of 20th century mid-America.
As a comic artist, Chris Ware's entire body of work could be consider maps: they represent (people, places, ideas). Some are more literal than others, like his (rejected) Fortune magazine cover: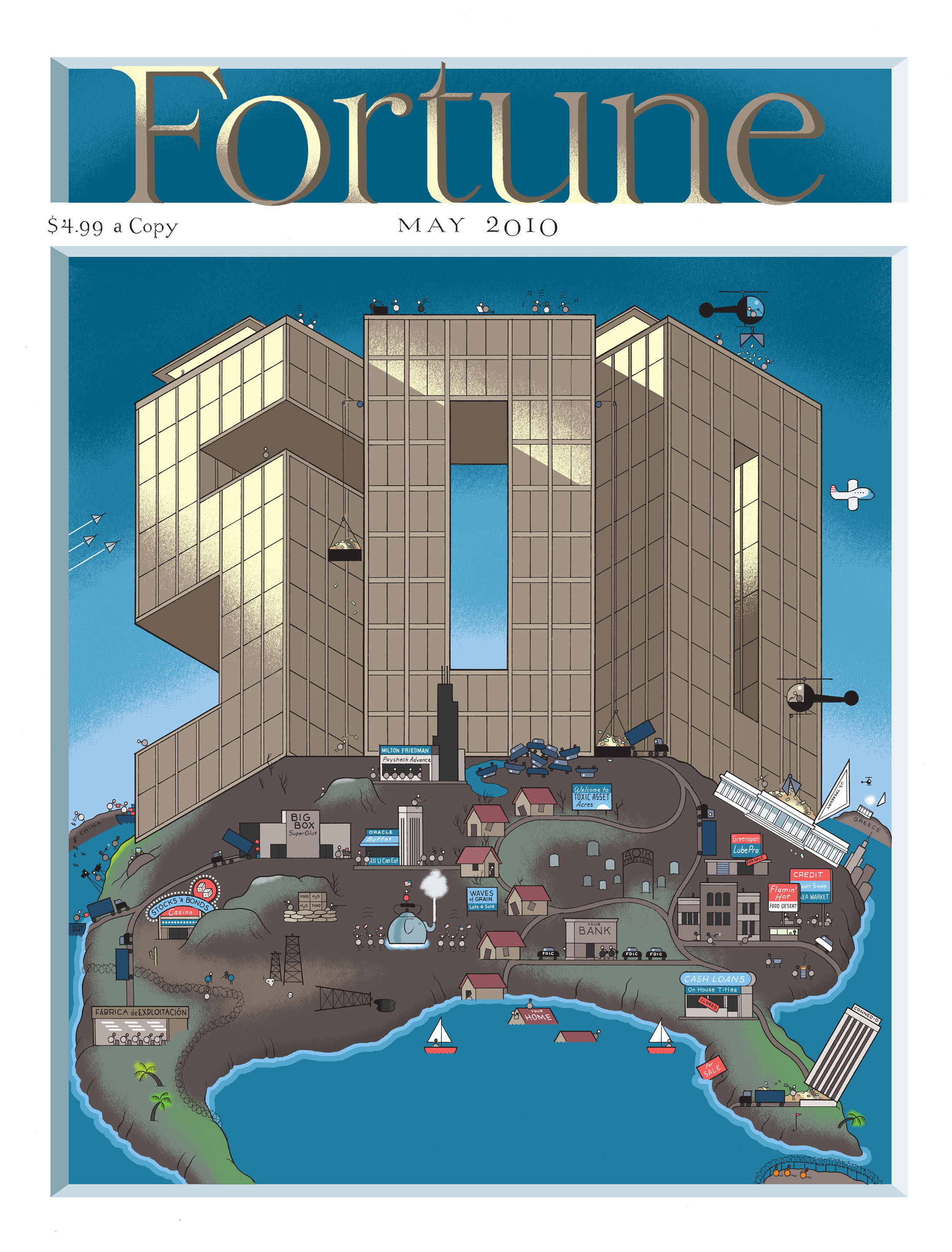 Visually and with text ("Toxic Asset Acres," "Fábrica de Exploitación"), Ware's map of America attacks the magazine and its values at the height of the Recession. Another map (from
Building Stories
) charts the changing occupants of an unchanging apartment building:
This map's architectural objectivity and accuracy is juxtaposed against the ideas of nostalgia and subjective experiences the places we live. Almost all of Ware's work captures this melancholy, but the craft of his art strives for geometric purity and almost mechanical (but always hand-drawn) linework. I'm interested in maps that can accurately depict emotion and personality as well as space, geography, and architecture.
Posted by Scott.